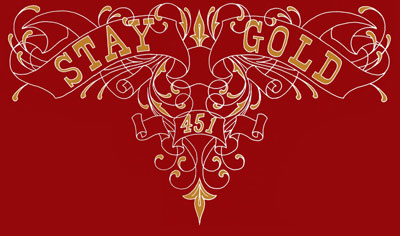 Stay Gold gallery has always had a place in my heart because it's the closest gallery to my apartment which is on the wrong side of the BQE. I'll be sad to see Stay Gold move:
"Stay Gold Gallery would like to to announce that after 4 1/2 years we will be moving from our space at 451 Grand Street. We are currently negotiating a new space and fully plan on continuing our mission to nurture up-and-coming ART and MUSIC ! We will be taking a small break to build and will re-surface in the fall. We will also be accepting submissions for outdoor sculpture. Please send email submissions ONLY to the address below.
Our current show, "Too Art for TV, Too," (May 4th, 2007- May 25th, 2007) will be the last at the current space, and we will be moving out May 31st. This weekend, May 26th and 27th, be sure to stop by our sidewalk sale. MUSIC, FOOD & DRINKS! 12-5pm both days. We would like to thank everyone who has come to our openings, and especially those who have bought artwork. Please continue to check our website and read our updates. We will let you know when we have news. See you at the opening of our new space!"